Overview
Interest expenses and interest income are line items for almost all taxpayers. It is however also a section that creates serious confusion. When are we required to charge interest? Can SARS force us into it? What is the difference between deemed and actual interest and how does this impact taxable income?
Join Carmen Westermeyer in this session that will unpack the following key questions:
What are the common law requirements and rules with respect to debt and charging interest?
Can charging/not charging interest give rise to donations tax?
What is s24J and how do we calculate interest for income tax purposes?
How can SARS penalize us for charging interest?

o Section 8F and 8FA
o Disallowance of interest deductions

How can SARS penalize us for not charging interest?

The Brummeria principle
Section 7C
Section 64E(4)

What transfer pricing principles should be considered?
Delegates will have an understanding of and exposure to the following:
Understanding the legal requirements with respect to interest
Understanding how to calculate the interest amount per s24J
Understanding the anti-avoidance provisions in the Income Tax Act tie in
---
Presenter
Carmen Westermeyer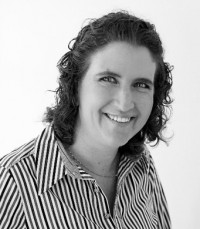 BCom(Honours Accounting) [UND] CA(SA)

Carmen Westermeyer graduated in 2001 from the University of Natal, Durban (now UKZN), with a BCom Honours degree in Accounting and completed her articles with PwC in 2004. She has been a member of SAICA since then.
Carmen stayed with PwC for a year as Assistant Manager, venturing into the world of commerce in 2006. In 2008, she was appointed as a lecturer at UKZN and coordinated the Taxation 300 course until December 2010. From 1 January 2010, Carmen took over the role of Academic Leader for the Taxation Department, as well as the coordination of the Postgraduate Taxation Programme. During her time as Academic Leader she had numerous opportunities to liase with SAICA on issues relating to the ITC, as well as being a member of the Tax Committee.
In December 2012 she started running ad hoc training courses for members of the profession. From December 2013, she moved into commercial training and consulting on a full-time basis. She has been involved in various training activities, such as the SAICA SMP training in 2014 and the FASSET Budget and Tax Update in 2015 and 2016.
---
CPD
This event and successful completion of the online assessment will secure 2 hours verifiable output Tax CPD points.